PTFA
Earl Soham School has a very active Parents, Teachers and Friends Association (PTFA), which raises funds to support the school and helps to maintain a strong sense of community. In the last few years we have enabled the school to buy new learning and play equipment, have supported coach travel for school trips, and have purchased Christmas, Easter and leavers' gifts for the children. We run regular fundraising events, as well as non-fundraising events such as the Christmas party for the children. We are always keen for new volunteers to join the PTFA committee or to organise individual events – please contact Patrick Goymer for details (patrickgoymer@hotmail.com).
HOW YOU CAN DONATE
If you shop online, you can support the school by using www.easyfundraising.org.uk/causes/earlsohamcps/ to access a large range of well-known internet shopping sites, or you can use www.smile.amazon.co.uk/ch/1056384-0 for all your Amazon purchases. Shopping via these sites having registered the PTFA as your chosen charity will automatically result in a donation to the PTFA.
Some supporters like to donate a regular monthly amount to the PTFA via a standing order. These are very easy to set up, and you can get the necessary bank details by contacting Patrick Goymer (patrickgoymer@hotmail.com).
We have a secondhand book exchange next to the school office to raise money for the PTFA. Please donate any adult or children's books that you have finished with, and then please donate 50p into the box if you take another one.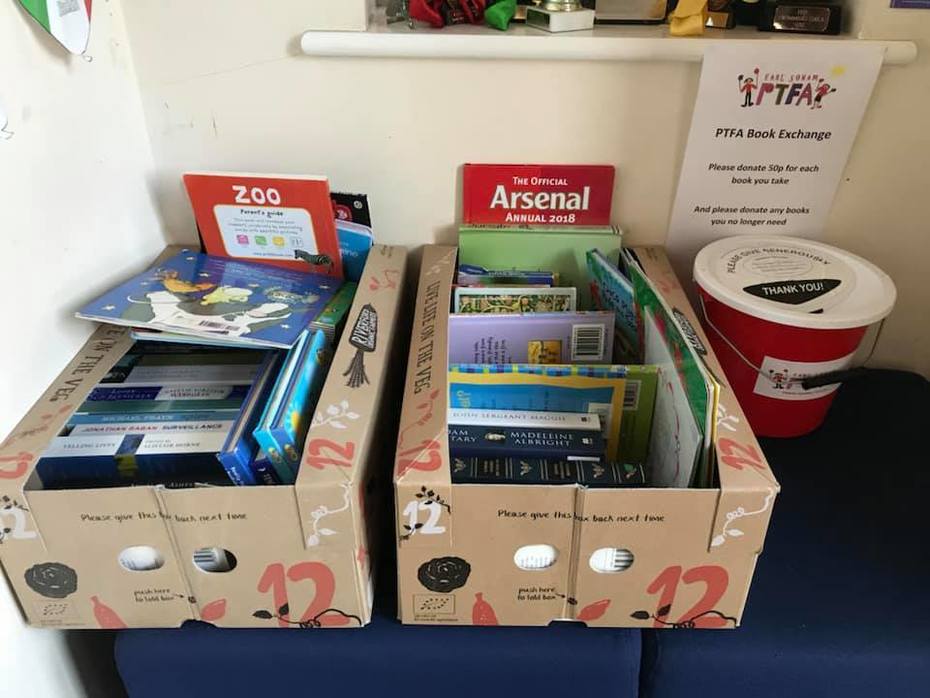 UPCOMING EVENTS
Saturday 6 July – Summer Fete
RECENT EVENTS
Sunday 16 June – Father's Day walk
Saturday 11 May – Jumble Sale
Thursday 4 April – PTFA talk 'Where do my clothes come from? Responsibility and sustainability in the fashion industry'
Saturday 2 February – Quiz Night
Wednesday 19 December 2018 – Children's Christmas Party
Friday 7 December 2018 – Christmas Fayre
Monday 3 December 2018 – PTFA talk 'Resilience and Wellbeing in Children'
PTFA Volunteers (2018-2019)
Patrick Goymer, Jonathan Campbell, Anna Goymer, Emma Dorsett-Wheeley, Kathryn Wallace, Kylie Robinson, Carl Eastwood, Stephanie Sands.
The PTFA is a registered charity, no. 1056384, and a member of Parentkind.